THE STORY OF TIPPY
People sometimes cross paths for reasons that are not clearly evident in the beginning…
Australian Shepherd Tippy is a dog who likes to have FUN.   In fact, when I first met Tippy, she was all about fun.   But she also was all about Tippy.  This sweet, affectionate dog liked to do things her own way and in her own time.   This unfortunate approach to living once nearly cost Tippy her life.   One sunny day when she was a young dog, Tippy was not in a listening mode as her owner Barb desperately called her to come while off leash.   A moving car found Tippy first and  sent her flying through the air.  Lady Luck was smiling on them both that day.  Tippy came out of the disaster with only  minor bruises and scratches.   If all dogs in this situation could be so fortunate!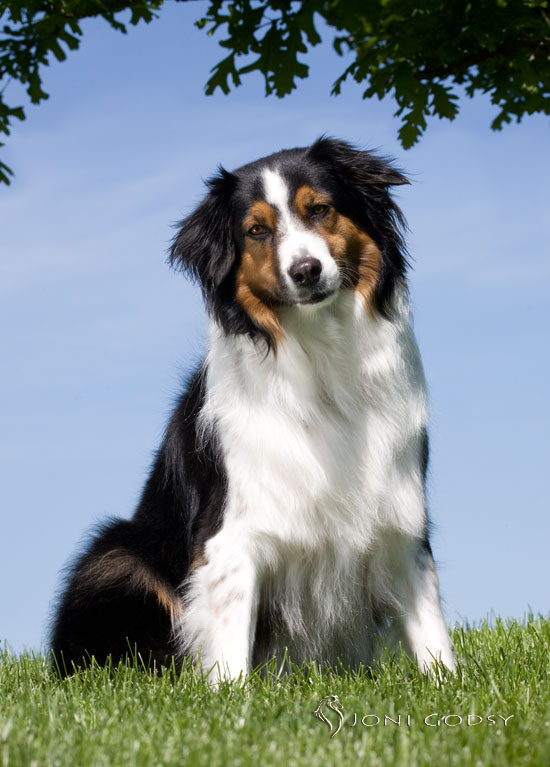 Time passed and Tippy's injuries healed.   Barb had a growing interest in Dog Agility and at first Tippy seemed to like it too.   But over time Tippy's lack of compliance became a real hindrance as she would either race around  just out of Barb's reach while off leash or quit training all together.   Barb was referred to me by an accomplished local agility trainer who had given her a private agility training evaluation.
One of my specialties in dealing with dogs is the development of teamwork between dog and human.   Many years of training competition obedience show dogs have taught me that I want a happy attitude in the dogs that I train.  I also want teamwork, with me being the team leader.   There is no reason in the world that one cannot have both.
Before Barb and Tippy were able to become a team in agility, Barb first had to establish the team leader concept to her canine partner.   Barb and I worked throughout that fall and winter establishing a new dog/owner relationship that was one of respect, trust and love.   Tippy responded very well to training.   Things immediately began to improve for Them.   I must admit that I've not seen anyone work as hard as Barb did at correcting Tippy's problem behaviors.    Together over time, they blossomed and have become a beautiful working agility team.
(Below) Tippy goes through her paces.   She thoroughly enjoys training now, as does her happy human partner.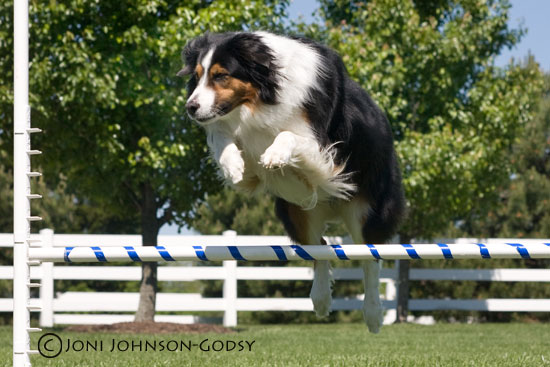 (Below) An airborne Tippy.  THIS time, being airborne is a GOOD thing!    Tippy has learned to love agility and is a happy, compliant and willing team member.
In the end, I not only gained a dedicated client in Barb, but I've also gained a wonderful friend.   We have shared a great deal of fun and laughter in agility class together (I have my once troubled dog Kip in agility training).    It turns out that Barb and I have a great deal in common and enjoy many of the same things.   One never knows  the direction the journey that is life will take us in.    Working with dogs has introduced me to the most amazing people!