THE STORY OF KARMA
There is no doubt that one of the most rewarding parts of working with troubled dogs is getting to know the wonderful people who are so committed to them. I am continually inspired by people who love their dogs enough to not give up on them despite the tough work and the time it can take to bring these dogs to a more balanced place.
It can be scary to have a total stranger come into your home, especially when you are there alone. I met a young lady who was willing to take that chance because she loved her troubled dog enough to seek help for her. She had me into her home as the first step on their way to a better life together. We had a nice chat. I knew right away that there was something special about Amy.
Karma is a yellow lab. She does not fit the stereotype of what most people think of when a big happy yellow dog comes to mind. You see, Karma finds other members of her own species to be repulsive…VERY repulsive. To Karma, dogs were fight worthy whether right next to her or two blocks away. Her devoted owner Amy walked her regularly despite the wounds that were often inflicted on her when Karma had a tantrum and redirected her aggressions onto the nearest thing…Amy's arm. Somehow this diminutive young woman had found a way to tap in on BIG inner courage and continued to walk Karma anyway. After all, the young dog needed exercise…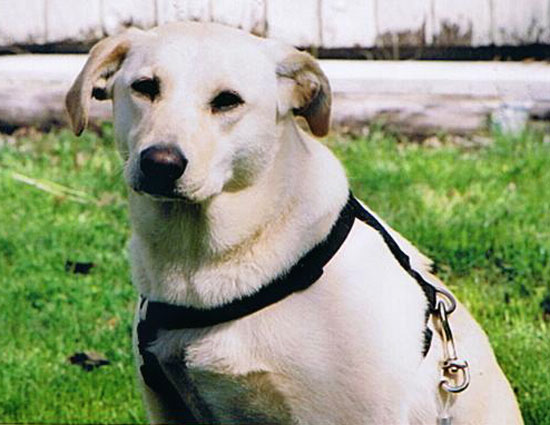 When I first met Amy, I was struck by her honesty.   I could sense  inner struggle as she tried her best to balance her courage with the harsh realities that had become so much a part of her troubled dog's life. It was imperative that the first thing we had to stop was the redirection of Karma's wrath onto Amy's body. So we set out on a walk in the light misting rain.
Karma had no problem showing off her problem right away. It was important for us to gain her respect from the get go. But first we had to make Karma learn that she was not out there by herself to do what ever she wanted. We had to bring her back down to earth and realize that not only was she with us, but that we were the ones running the show. Giving her our strongest inner energy helped a great deal.
We took Karma around the neighborhood and found dogs in yards to practice by. With some repetition Karma did show improvement, although the old way of being had become habit. And we all know that practice makes perfect…even when that practice is the very behavior that we don't want. With correct practice Amy found an inner strength that she had not yet known.  She remained somewhat haunted by past experiences but was ready, willing and able to work through that.  Karma behaved better for me, as I brought a new and different energy into her life and Karma took me more seriously. But Amy made significant progress in a very short time. I was so very proud of her.
During Karma's rehabilitation, Amy recognized that she is a very intelligent dog and has begun to teach her some tricks. This is a VERY good idea, as it will stimulate that bright mind. And it will also strengthen their bond. It sounds like they are both enjoying it too.
Today I get occasional reports from Amy. Karma has come a looooong way. Some of her issues remain, but in a diluted fashion and Amy is now in control. Her body has not felt the bite of redirection since my visit. They continue to walk often and work on things. How I admire Amy's courage and tenacity.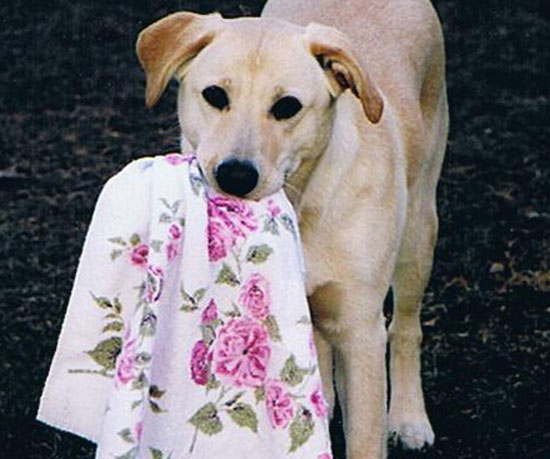 My hat is off to you Amy, and I am very inspired by your spirit.   Keep on walking!….